Shades of Chaos (Boxed Set)
Authors: Alexia Purdy, Cameron Jace, Chrystalla Thoma, Katie Salidas, Megan Duncan
Publication date: June 11th 2014
Genres: Dystopia, Young Adult
Synopsis:
Dare yourself to enter into post-apocalyptic future with this gritty collection of first-in-a-series books by six bestselling authors! Discover unique worlds packed with non-stop action, adventure, and suspense set against a gritty, futuristic backdrop.
NOTE: Together, these books have over 320 5-star reviews on Amazon!
Over 1400 pages of stories, with *exclusive* content from Alexia Purdy, Katie Salidas, and Chrystalla Thoma!
Best for ages 16 and up~
I AM Alive:
I am not my heart rate. I am not my skills. I am not how I look like. My name is Decca Tenderstone. I live in a future America where teenagers are ranked on a scale from 1 to 10 on graduation day. There has never been a 10. Those below the rank of 5 are considered Monsters, a liability to society. The system says I am a Monster. I will not let them kill me. I will survive.
Initiation:
Being a Vampire is a crime punishable by eternal servitude in the arena as a Gladiator of the Iron Gate. Mira, a newly turned vampire, must prove she has what it takes to survive in the human's world. It's kill or be killed. Immortality is not guaranteed.
Dissension:
In the aftermath of the great cataclysm, vampires are enslaved by humans and used for blood sport as gladiators in the arena. Mira is undefeated, uncompromising, and unbreakable, but when an escape attempt leads her into the path of the city's Regent, her destiny is changed forever.
Finding Hope:
After the death of the one person he called mother, Elei leaves the Trashlands of Ost for the city – looking for other people and for answers. But he soon finds out that people are complicated and answers hard to come by…
Rex Rising:
In a world where parasites create new human races, Elei leads a peaceful life as aircar driver — until a mysterious attack on his boss sends him fleeing with a bullet in his side and the fleet at his heels.
Resonant:
As the first days of the end of humanity tumble across the City of Las Vegas, turning everyone into vampire-like creatures, April Tate will find out what it really means to survive.
Reign of Blood:
April Tate is a seventeen-year-old ferocious vampire killer who lives in the remains of Las Vegas one year after a viral epidemic has left the world decimated. After her family is abducted, her world tilts when she discovers they're not truly alone.
Released:
After a demon apocalypse kills everyone they know, 17-year old Abby Phillips, her brother and her friend Max flee their home to travel through the wastelands of America, chasing a radio transmissions of a resistance offering shelter. But soon enough Abby and her companions discover what awaits them is much worse they could have ever imagined.
Goodreads: https://www.goodreads.com/book/show/22558121-shades-of-chaos?ac=1
Purchase:
Amazon:
http://tiny.cc/a3tpox
Fido:
http://www.fidopublishing.com/books/index.php?main_page=product_info&cPath=1&products_id=34&zenid=ff4a2fc544434781a9e431a29a8103aa
Apple:
https://itunes.apple.com/us/book/shades-of-chaos/id886686306?mt=11&uo=4&at=11l5ab
Google:
https://play.google.com/store/books/details/Cameron_Jace_Shades_of_Chaos?id=v2HFAwAAQBAJ
B&N:
http://www.barnesandnoble.com/w/shades-of-chaos-cameron-jace/1119709426?ean=2940149302543&itm=1&usri=2940149302543
Bookstrand:
http://www.bookstrand.com/shades-of-chaos
OmniLit (Are):
https://www.omnilit.com/product-shadesofchaos-1547381-234.html
Smashwords:
https://www.smashwords.com/books/view/447167
Review
Book provided by Author in exchange for an honest review.
I Am Alive by Cameron Jace
"Every girl dies-not every girl really lives."
When Decca Tenderstone was 10 years old her mother tried to kill her due to the fast she was a "Monster." A monster is what the "Summit" places you as if you are a troublemaker and break their rules. Basically the Summit (the government) rates students a 5-10 and anyone else is a Monster. If you are put in this monster category you have a fight to the death among some of the Summit creations. If you make it far enough you have to fight the "Carnivore."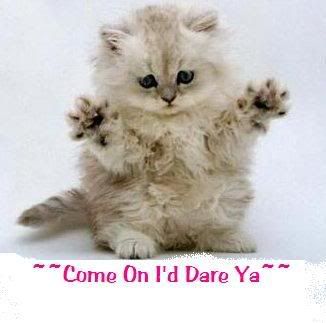 Not to spoil anything, but I think it's fairly clear that Decca is a real...
While the book held my attention for the most part, other thins really irked me such as using the letter Z to replace the S in certain words. (Kidz) I felt it was very cheesy and a bit immature. Also, some of the leaders names were ripped off from leaders of the world as we know it (or KNEW it) such as Hitler (the author use Xitler instead) Also, this book also contained the ol' Insta Love.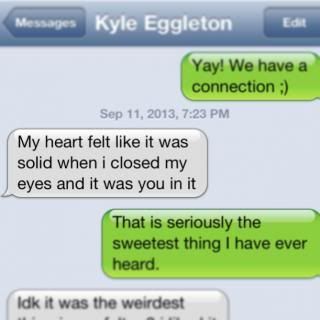 All in all it wasn't a bad read although it did end in a cliffhanger.
3.5 star rating
Dissension by K.A. Saldas
Chronicles of the Uprising
The beginning of this book goes through what the end of the world was like. Earthquakes, volcanoes that once were dormant started to spew lava and their chunks of pumice buried entire cities. The few of the people who survived all of these things banded together to survive. These natural world occurrences brought the vampires that once were not believed in, to life once again. As you can imagine humans were not OK living on friendly terms with vampires due to their need to feed off of blood so they hunted them down and turned them into slaves.
August 25th, 2179.
Mira- vampire and gladiator.
Forced to fight against your own race. Starved unless you fight and win. Beaten. Fried with UV lights (we all know that vampires can't stand in the sun...)
An unlikely friendship kindles... An escape it made and a cliffhanger occurs.
Just enough of this story is read to make me DEMAND the next on.
4.5 star rating
AUTHOR LINKS
Cameron Jace
Blog:
http://cameronjace.blogspot.com/
Facebook:
https://www.facebook.com/camjace
Twitter:
https://twitter.com/cameronjace
Katie Salidas
Facebook:
https://www.facebook.com/katiesalidas
Blog:
http://www.katiesalidas.com/
Chrystalla Thoma
Blog:
http://chrystallathoma.wordpress.com/
Facebook:
https://www.facebook.com/AuthorChrystallaThoma
Twitter:
https://twitter.com/Chrystallathoma
Alexia Purdy
Facebook:
https://www.facebook.com/AlexiaPurdyAuthor
Blog:
http://www.alexiapurdybooks.com/
Megan Duncan
Facebook:
https://www.facebook.com/pages/Megan-Duncan-YA-Author/125102110892511
Amazon:
http://www.amazon.com/Megan-Duncan/e/B005CQITZU
Twitter:
https://twitter.com/alexiapurdy
Giveaway
a Rafflecopter giveaway