Title: Living in Sin
Author: Isabel Lucero
Genre: Erotic Romance
Publication Date: January 1, 2014
Tour Host
:
Dreams Come True Promotions
Synopsis
**This story contains graphic sexual content and strong language. Intended for mature audiences only.**
Jace Jamison is every woman's fantasy. He's a mysterious businessman willing to sweep you off your feet, a tattooed bad boy from the wrong side of the tracks, and a sexy friend you want to take that next step with. Jace is everything and anything you want him to be. He's a highly paid escort.
But nobody knows who Jace really is; the man whose dad abandoned him, whose brother was killed, and who had to take care of his mom at a young age. At the age of nineteen, he was living in Sin City, ready for a life away from stress and struggle.
Adrienne has been having a sexual drought since she broke up with her boyfriend. Even then she wasn't getting fully satisfied. Being an event planner, she's constantly working at numerous events. Several times she's seen a man she can only refer to as the God-like creature at her work functions. He's devastatingly handsome, tall, and has beautiful eyes, but he's always with a different woman. The last thing she needs is another player in her life.
After a few chance encounters with Jace, her best friend convinces her to just get some good sex out of him and not worry about who she's seen him with. But what happens when she finds out that he isn't dating these women because he wants to, but because he's paid to?
Keeping his job a secret from Adrienne seems easy at first, but when she begins meeting people he knows in his escort life, and they begin getting closer, he knows he has to tell her before someone else does.
When their worlds entwine, and confessions are made, will they be able to work through it? Will she be able to push aside his sins and focus on the good in him? Will Jace get what he's never had? A woman who wants him despite what he's done. Or will living in sin cost him what he never knew he wanted?
*An erotic, contemporary romance*
*Book one in a series, but can be read as a standalone.*
A Review by Carla
Book
– Living in Sin (Escort #1)
Publication Date
– January 1, 2014
Book provided by Author (Blog Tour) in exchange for an honest review.
Status Updates
My hand instantly goes towards the back of her head, willing her to take me all the way into her mouth. A lot of women can't take me fully, so I don't expect her to, but a man can dream"
....bwhahahahahaha..I bet that dream looks nothing like reality!!....LMAO...you go girl!!
"He lifts my ass up in the air, and my legs hover above my shoulders. I'm spread wide open. He inspects me for a moment before lowering his head and licking me from my ass to my clit and back down."


"How can I tell him that I want to use his body for my own pleasure? What would I even say to him?"
.
Bwhahaha..well..you can say this...
And if that doesn't work..just be direct!!!..
"
" While my head rests just inside her, I reach down and stroke my dick while she watches"
Bwhahaha...and that somebody would be me!!
The Review
Yeap...that would be my reaction after a few pages of reading this one!!! OMG..this one starts off with a hell of a bang!!
Living in Sin..tells the story of Jace and Adrienna with a supporting cast that will have you laughing out loud!!!
Jace
is a sexy..wealthy...high end escort living and working in Las Vegas..He gives woman exactly what they want and need..rather it be arm candy for the night..a ear to listen..or per request some pretty impressive bed boogie!!! I just got 4 words for Mr Jace...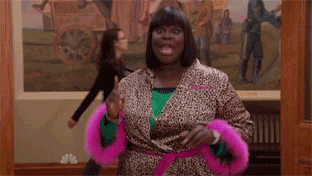 Jace has never been in a committed relationship ever...he didn't have the fairy-tail upbringing..His dad left..He had a brother die at a young age and his mom drowned her grief in a bottle..Never wanting to ever feel the need to want for anything and striving to provide a better life for himself and his mother he decides to become an escort....
One day after leaving a job he encounters a beautiful woman getting out of a cab..although they don't officially meet she does catch his eye...
Adrienne
who is a confidant..sassy..event planner who by the way hasn't been laid in awhile. Because of her job she does frequent a lot of events and in turn her and Jace have crossed paths but never meet until one event....he notices her and remembers shes the beautiful woman from the cab...although Adrienne is attracted to Jace she has her reservations about him since shes seen him with several different woman on different occasions..There is no mistaking that they both are attracted to each other..Jace manages to convince Adrienne to go on a date with him and over time he finds himself falling for her and visa versa..from there we are treated to a steamy and touching love story that's not without its drama..
I really enjoyed this one and I'm looking forward to reading more books from this author!!
We received this ARC in exchange for an honest review
Excerpt
Meet the Author
Isabel Lucero is a military wife who has been lucky enough to travel the world, and see some amazing sights. She has been married to her best friend for ten years, and together they have two of the most beautiful children in the world. She and her husband are Junior High Sweethearts, a couple who are truly meant to be together. One day, their love story might make it into a book.
Isabel is the middle name of the author, and Lucero is her maiden name. Together they create her pen name. She was born in a small town in New Mexico, and was more than happy to move far, far away.
She is a collector of high heels and tattoos, and is highly obsessed with both. She owns a crazy, little Miniature Pinscher who thinks he's a Doberman. His name is Tyson.
Isabel has always been an avid reader, able to devour books in a day or two. With her now focusing on writing, the reading has slowed, but her love for reading is still there.
Something noteworthy is that Isabel loves to hear from her readers. Never hesitate to get in touch. She's always willing and ready to talk about anything. If you enjoy this book, she encourages you to not only let her know, but let the world know. Goodreads, Amazon, book blogs, groups, etc. She understands that word of mouth is the best form of promotion.
Social Links
Facebook:
https://www.facebook.com/authorisabellucero
Twitter:
https://twitter.com/AuthorIsabel
Author Website:
http://authorisabellucero.blogspot.com/
Author Goodreads:
https://www.goodreads.com/author/show/7152948.Isabel_Lucero
Purchase Link
Giveaway
a Rafflecopter giveaway