Tennessee Smith is a wanted man. Betrayed by his government and hunted by his former employer, he's been stripped of everything he holds dear. If the CIA finds him, they're sure to take his life as well. His only shot at getting it all back is taking down the man who burned him. He knows just how to get to Senator Hank McDonald and that's through his daughter, Faith. In order to seduce her, he must become something he never thought he'd be—a Dom.
All her life, Dr. Faith McDonald has felt alone, even among her family. Dedicating herself to helping others and making a difference in the world has brought her some peace, but a year spent fighting the Ebola virus in West Africa has taken a toll. She's come home for two months of relaxation before she goes back into the field. After holding so many lives in her hands, nothing restores her like the act of submission. Returning to her favorite club, Faith is drawn to the mysterious new Dom all the subs are talking about, Master No. In the safety of his arms, she finds herself falling head over heels in love.
On an exclusive Caribbean island, Ten and Faith explore their mutual attraction, but her father's plots run deeper than Ten could possibly have imagined. With McKay-Taggart by his side, Ten searches for a way to stop the senator, even as his feelings for Faith become too strong to deny. In the end, he must choose between love and revenge—a choice that will change his life forever.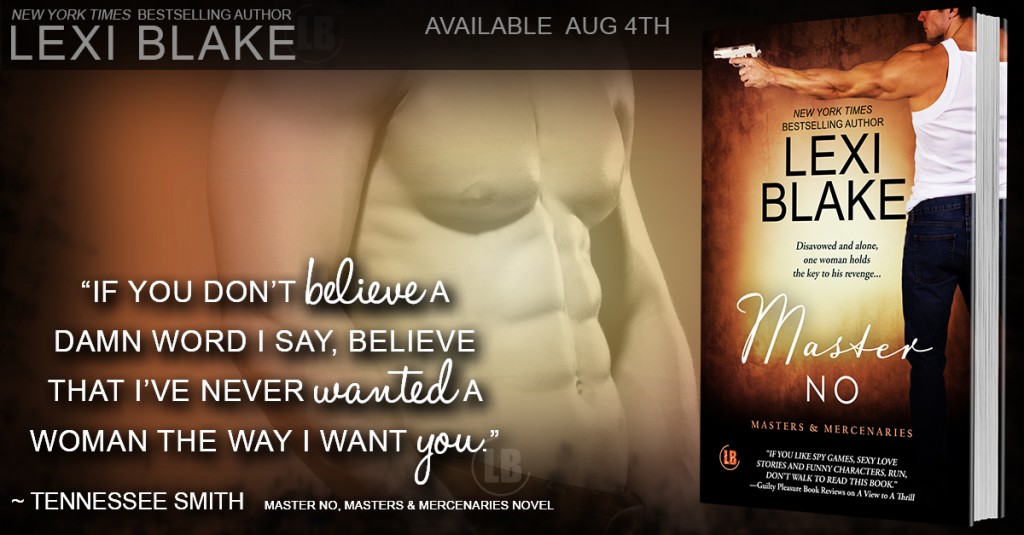 Sign up for Lexi's free newsletter
here
and receive the free novella Sweet Child o' Mine, the story of Ian Taggart becoming a dad!