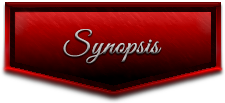 The Smutketeers Present:

A KINKY XMAS CAROL
The Knight Family is a wealthy, powerful Chicago clan that knows everything there is to know about making money—but they still have plenty to learn about love...lessons they'll be taught as they face their ghosts, fulfill their fantasies and finally discover the magic of Christmas in this three novella ménage anthology.
Blinded to the present...Holly Knight doesn't have time for Christmas or for "closer" Ebenezer Hall. She can't deny that the chemistry is sizzling hot, and things get even hotter when Ben's friends and long-time lovers Justin and Kit arrive in Chicago. Can an infamous playboy and a hard-hearted corporate mogul ever admit to their heart's desires? Or will it take a little holiday magic for them to realize that all they want for Christmas is each other?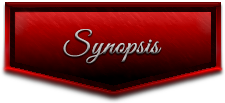 Avoiding the future… Video game mogul, philanthropist and heir to the Knight empire, Tim Crichton has three F-zones—the friend zone, the family zone, and the, er… fun-buddy zone. No crossover is allowed because it might create a fourth—the forever zone—and Tim knows forever just isn't in the cards for him. But with Peter and Miranda together, a little Christmas magic quickly escalates to a scorching holiday encounter that will either rescue Tim from a lonely future…or cost him the two most important people in his life.


Running from the past...
Marley Knight-Williams has avoided the ghosts of her past for seventeen years. Now, after one thoughtless decision and too many margaritas, they've found her. Her memories, her heartache...and her men, Michael and Carlos. Just in time for the holidays. Time has changed them all, but it's only banked the embers of their passion, and when the flames flare to life, they burn hotter than ever. Will the heat be enough to sear away the obstacles that stand between them? Or will it drive them apart before they can finish what they started all those years ago?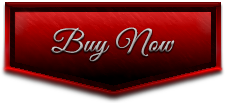 Eden Bradley
New York Times & USA Today Bestselling and award-winning author Eden Bradley aka Eve Berlin writes dark, edgy erotic fiction. Her work has been called 'elegant, intelligent and sensual'. Her debut novel, THE DARK GARDEN, has been praised as 'a masterpiece', and was a Romantic Times Top Pick. Her novels and novellas have been translated into German, Romanian, French, Italian, Spanish, Portuguese, Czech, Polish and Japanese.
As someone who has been involved in BDSM practice for much of her adult life, she relates in particular to her kink stories, infusing them with her own truth about kink practice from her life experiences. Eden speaks regularly on BDSM psychology and practice, as well as sex positive culture for women.
Robin L. Rotham
Robin L. Rotham is a bestselling, award-winning author of erotic romance for Samhain Publishing. Though her genres run the gamut from contemporary to futuristic and sci-fi, and even to fairy tales, Robin's stories all include ménage and BDSM themes. She loves exploring evolving sexualities and the fluidity of D/s dynamics in her writing. Robin is married to a farmer, currently has four teenagers, and lives in rural Nebraska.
R.G. Alexander
R.G. Alexander (aka Rachel Grace) is a New York Times and USA Today Bestselling author who has written over 30 erotic paranormal, contemporary, sci-fi/fantasy books for multiple epublishers and Berkley Heat.
She is a founding member of The Smutketeers, an author formed group blog dedicated to promoting fantastic writers, readers and a positive view of female sexuality.
She has lived all over the United States, studied archaeology and mythology, been a nurse, a vocalist, and now a writer who feels lucky everyday that she gets to share her stories with her readers. She loves talking to them on twitter and FB. She is happily married to a man known affectionately as The Cookie-her best friend, research assistant, and the love of her life. Together they battle to tame the wild Rouxgaroux that has taken over their home.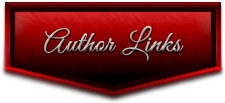 Eden Bradley
Robin L. Rotham
R.G. Alexander