Digs has been an MC IT geek since he was recruited at 17.
Recruited by the best when he tried to hack into the MC and
got the shit kicked out of him, his life has been behind the computer for them.
He's been with the Brotherhood since he was seventeen, he learned what taking
care of their own means, he learned what seeing everyone for what they
contribute means, he learned what kind of man he wants to be and he excelled at
getting there. As a valued part of the MC, the head of High Security IT, he's
trained with his Brothers for everything--everything except Penny.
Digs can't say no. When the MC asks you to do something the
only answer is 'when do I start.' He likes his body parts right where they are
and he likes breathing—so he takes the new job offer/order without resistance.
After one date that turns his bike into a pile of parts, he is moved into
Penny's house to watch over her and keep her safe from her stalking ex.
Keeping Penny safe from her ex is no problem for the new
High Security Officer. Keeping her safe from him is another story. Digs dark
thoughts of rough sex, rope play and a dirty mouth keep him on edge with his
not so innocent Penny.
Penny was brutally abused by her ex, she's been away from
him and safe in the MC backyard for years. Her ex is relentless, but the MC's
new tracking program and her cover in Officer protection keeps him from getting
close.
It's time for her to start a new life. She thought it was a
simple date; she had no idea it would turn out to be the date that never ends.
Plagued by thoughts of Digs owning her, Penny has her work cut out for her just
to reach normal. Learning how to function as a couple, but not owned, is a
trying and stressful experience. Can she do it before she pushes him away?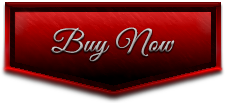 A former account executive, mother of three and grand mother of two. L.Ann lives in central USA where she found herself unemployed and having too much time on her hands. She decided to spend some time going back to her first love, writing. An avid reader herself she found stories floating around in her head that were just waiting to be written and thought she would test the waters.
L. Ann has written two series, The MC and The Baxter's, that's a total of nine books to date dealing with Alpha males and strong women. She uses places she has lived as her backdrops, with Florida and North Carolina still waiting to be written.