Genre: Erotic Romance/BDSM


An online connection.
Masked by anonymity.
No cameras. No pictures.
Curiosity ignited to intrigue.
I thought I knew what I was getting into, but had no idea how far we would go...
My intention was to test the waters, dip my toe in the wading pool. Instead I surrendered to the world of seduction and submission as he submerged me--body, mind, and soul--into an ocean of eroticism.
Emails, texts, and hidden identities, were one thing. But now, coming face-to-face with the mystery man, the star of my fantasies, both terrifies and completely thrills me. If all goes according to plan, he will intensify the exquisite bond we share by transporting me to that glorious intersection between agony and ecstasy. If not, everything we've built will come crashing down around us, destroying my dreams in the process.
Either way, there is no going back. Because I want more. Much more.
He always says, "For every ounce of pleasure, a price must be paid."
And I am going to pay...
Warning: If you're not a fan of dirty talk or dominant alpha males, "Her Web Master" may not be for you, but if you're looking for a filthy online boyfriend who will make your toes curl, meet Sophie's mysterious Dom.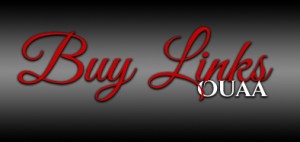 **AVAILABLE ON KINDLE UNLIMITED**
Introductory price of .99 cents for a very limited time!
I stared at the ice cubes in my glass, all that was left of my first drink. I was only allowed two, so I relished the sensation as bourbon sank deliciously into my bloodstream, numbing me ever so slightly. I tried to wait patiently for the next cocktail to arrive, but patience had never been my strong suit. An only child, spoiled rotten by my parents who'd all but given up on having children when I came along, I wasn't accustomed to waiting. But today of all days, I needed that next drink to calm my frayed nerves.
The restaurant at the Omni Hotel wasn't crowded, about what one expected on a Thursday late afternoon. The elegant décor looked to be the result of a recent remodel, and I wondered who had done it. My mother would want to know the name of the designer. She served as the director of Fort Worth's Junior Cotillion, as well as on a number of museum boards, and she'd taught me to stay abreast of all things related to the arts, but right now considering the hotel's new look only helped distract me from an imminent meeting with the most important man in my life.
I was excited yet anxious because this would be my first meeting with my lover.
Our first meeting face-to-face.
He'd left strict instructions for me to sit at the table he reserved for us. He requested I sit with my back to the entrance. This tricky move on his part allowed no way for me to see him as he entered. If his intention was to control and torture me, it was working. A loose strand of hair tickled my cheek, so I tucked it behind my ear. My hair wasn't choosing this inopportune moment to misbehave. It always misbehaved.
I watched for the waiter, again wanting that drink, but as much as I hated being outside my comfort zone, I loved the naughty, decadent feeling I got from doing something simply because my Master told me to. When I submitted to his demands, I stepped outside my safe little world, the one where my ex-husband ignored me for years, where all my friends had children, where I felt inconsequential. With him I wasn't invisible. He relied on me.
Sure it was for things of a sexual nature, but to me, that was something, and I felt fulfilled for the first time in ages.
A few months ago, when I'd been supremely pissed at my cheating husband, I went online. I admit it, I'd been looking for trouble, which was mind-numbingly easy to find. I hadn't intended to find a darker side of myself with needs that could never have been met by my philandering husband. I'd never meant to find someone. I'd merely been looking, searching—for what, I wasn't sure.
What I did find was a whole new world of dominance and submission, self-inflicted pain as well as pleasure, and sexual satisfaction with a stranger. A man who reached out and touched me in corners of my soul I hadn't known existed. We spoke every day, I performed sex acts upon myself at his command, and sent him reports on the intimate and sometimes humiliating tasks he gave me.
I was his submissive, and he was my Master, and every aspect of our relationship took place over the internet. I addressed him as "Sir", but in our chats he went by the moniker, "MC." We communicated only via Skype, email, chats and the occasional phone call. That is, until today.
I always insisted we not use a webcam, even though he implored me to do webcam "sessions." My privacy was of the utmost importance to me, so I always refused. I'm a kindergarten teacher at one of Fort Worth's finest preparatory schools! I couldn't take the risk of being videotaped during our play sessions. So the only notion I have of what my Master looks like is a product of my imagination.
But today he flew to Houston to meet me in person. To have a real "play date." In the flesh. A chill ran across my flesh, leaving a trail of goosebumps in its wake.
The waiter set my second bourbon in front of me. Always cognizant of my manners, I thanked him with a smile. I had been born into one of the wealthiest families in Texas and I've been given every advantage. I attended the right boarding schools, wore the right clothes, and behaved
as any proper debutante should. And what had that gotten me?
An unfulfilling marriage to an unfaithful jackass and a lifetime of trying to meet other people's expectations rather than my own. I sipped my drink then smiled. But not today. Today I was doing what I wanted for a change.
I would finally meet the man who dominated me for the past four months. My stomach roiled with anticipation. What would he look like? Would it matter? Of course whatever he looked like, he wouldn't be the "Master" I'd daydreamed about.
Things never worked that way. It would be like conjuring an image for the hero in a book, and when a movie is made, the actor never matches the character in your head. Always a disappointment.
I'd tried to prepare myself for that from the beginning. I never pictured MC to be a handsome movie star. Instead, I envisioned him as rather average, with salt-and-pepper hair and kind features. For some reason I pictured him wearing glasses, possibly he had a beard.
In any case, it wasn't his physical appearance that was captivating. MC awakened a primal response in me. He exposed my mind to a world in which I could be open about my sexual desires. A world where the wanton girl inside me was encouraged to come out and play, rather than squelched and pushed into a back closet where she had always lived. He controlled my sexuality, sensing my deepest, darkest needs. And it didn't hurt that he made me feel cared for and cherished at a time when I desperately needed that. I wanted to please him.
Draining my second drink, I considered a third. I sighed deeply at the thought of the swats that MC would rain down on me for breaking his two-drink maximum. It made me wriggle in my chair, and the excitement between my legs spread down into my toes. My phone showed it was 5:12, and my tummy tightened. Any minute now… He told me he would be here at 5:15. The wait had been both excruciating and delicious at the same time—a perfect reflection of our relationship, a testimony to both pain and pleasure.
"Close your eyes, my pet." The familiar voice came from behind my chair. It was a sound I'd come to crave and hearing it sent shivers of anticipation dancing down my spine. Suddenly, I wanted to freeze that moment in time, to stop things while things were still beautiful between us, before reality could mar the fantasy.
A hand circled my nape. His touch was like an electric current, setting my skin aflame. I leaned back against his fingers, shamelessly aching for more, though I knew I should maintain my composure because we were in a public place. But it was all I could do not to moan out loud.
He wrapped my long hair over his wrist and gripped it firmly. "I see you were looking at your phone. Did you think I'd be late?"
"N-n-n-no."
"Good. I'm going to sit beside you, to your left, but you will keep your eyes closed until I tell you to open them. Do you understand me?"
"Yes."
"What did you say?" He pulled my hair tight, and I immediately wondered if anyone in the restaurant noticed.
"Yes, Sir." My heart thumped hard in my chest.
"That's better."
He let go of my hair, and I yearned for him to touch me again. I kept my eyes closed, though I knew I must look an odd spectacle.
"Was that your second drink?"
I nodded.
"I expect you to answer me properly."
I squirmed in my seat. "Yes, Sir."
"Would you like another one?"
"Yes, but you said I could only have two."
"Do you plan to be a good girl today?"
"Yes, Sir."
"Since you followed my directions so well and this is something of a special occasion, you may have another one. What would you like?"
"I'll have a bourbon and water, please, Sir."
"That's a mighty strong drink for a young lady."
I wasn't that young, but I appreciated the chivalrous thought. "My grandmother taught me that if you drink bourbon and water it won't sneak up on you the way sweeter drinks will. That way a lady can always take care of herself."
"Smart woman, your grandmother."
I listened as he ordered more drinks, my eyes closed the whole time, feeling ridiculous. Then I gave up and lowered my head, pretending to look at the ground. I'd spent my entire life being worried about what people thought of me. It was exhausting, trying to be perfect all the time.
Part of me was dying to cheat, to open my eyes to see what this dynamic man actually looked like, while the other part was enjoying the game and wished it could go on forever. Because once I saw his face, nothing between us would ever be the same. The fantasy would disappear, replaced by a yet-to-be-known reality, with only a few of the fragments of our mutual projection remaining.

A former psychologist, Normandie has always been fascinated by human behavior. She loves writing quirky characters that are all too human. Fiber arts, baking, and Pinterest are a few of her favorite pastimes. She lives on a farm with a passel of children, hunky husband, and a pet pig who's crazy for Red Bull. If you'd like up to the minute new release info on Normandie's books text RACYREADS to 24587.