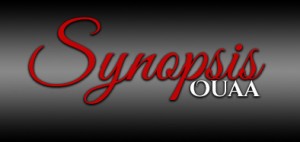 Eden Bradley, the author of Dangerously Bound, brings another Dangerous romance to passionate life...
For Jamie Stewart-Greer, BDSM is the perfect way to release the darkness inside him and use it for pleasure. But it's getting more difficult to hide this side of himself—especially from the one person who elicits his most extreme, secret passions.
When his best friend died, Jamie promised he'd watch over his little sister, Summer Grace. Summer is a nearly irresistible sex kitten who's been after Jamie since she was fourteen—and she's absolutely taboo. But now she's hunting him in his territory—the Bastille, New Orleans' most infamous BDSM club—and Jamie knows he's in trouble.
Summer is more than ready to indulge Jamie's secret kinks, and as their relationship spirals into the darkest recesses of absolute pleasure, it only stirs her desire for more. If Jamie is willing to give Summer what she wants, it's going to turn love into the most dangerous fetish of all.
Mature Audience

The sound of leather hitting naked flesh reverberated like a low hum in his veins as Jamie entered the main play space of The Bastille. Bodies writhed beneath the dim red and pale gold lights, seemingly in time with the trancelike ambient music. Everywhere were the scents familiar at any BDSM club. Leather. Desire. And very faintly, a little perfume. But the leather—floggers, cuffs, whips—were only one element of kink to whet his appetite. It was always the primeval glint and clank of chains that really did it for him.

A small frisson of heat shivered over his skin, creeping up the back of his neck as he paused to admire a giant web of chain attached to the sleek, black-lacquered wall. It was one of his favorite play stations at the club. The Bastille was his home club, infamous among the kink folk in New Orleans and all over the country. The club was as decadent as the city itself, as sensual as New Orleans's sultry air. With its dramatic black and red décor, the spectacular equipment, the subs and slaves blindfolded and bound into the wall nooks where one would normally set a tall vase of flowers or a statue, it was the kind of place one only ever read about. But these beautifully still people were as decorative as a vase of flowers in his mind. And this place was far from "normal." Tonight The Bastille, this wicked den of far-from-normal appetites, would serve him well—as soon as he chose a play partner from among the many gorgeous submissive women available.

They were scattered throughout the club, seated on the plush red velvet settees and chairs in the front lounge area, or watching the activity on the main floor. They were easy enough to spot whether or not they wore the club's white collar of protection and availability. It was in the furtive glances they cast at him, lashes down, hands clasped in front of them, posture perfect in their rigid corsets. And then there were those who dared to stare boldly at him, lashes batting, a smile on their pretty lips. These were the ones who interested him most, although they always proved to be the most trouble in the end. But he liked a feisty submissive. He liked the challenge.

He liked having a reason to punish them.

Ah, and there she was—the tall brunette who'd made a point of introducing herself the last time or two he'd visited the club. What was her name? She was smiling at him, and there was little coyness in her glance. He smiled back, started to move across the room toward her when his attention was caught by a scene to his left. Maîtresse Renee, an attractive Domme. Like him, she was a regular at The Bastille. She was paddling a petite woman bent over a spanking bench. The girl had a truly spectacular ass that was pinking nicely. It was perfect, really—a perfect heart shape. And she had long, silky blond hair that hung down almost to the floor, obscuring her face. But there was something familiar about her small frame . . .

Maîtresse Renee grabbed the girl's hair and pulled her upright and his groin tightened as her flawless, small breasts came into view, tipped with pale pink nipples. He'd love to get his hands on her, loved a woman with that build—slight and athletic, yet still utterly feminine. And she had a gorgeous tattoo of a phoenix on her side in brilliant color. He loved tattoos on a woman, especially one of this size and exquisite detail. Beautiful. Who was she? Someone new, that was for sure. He stepped closer, something about the tiny blonde drawing him.

The Domme pulled her head farther back, elongating her throat, and he caught sight of the girl's profile.

Jesus. Fucking. Christ.

Summer Grace Rae.



© Eden Bradley, 2015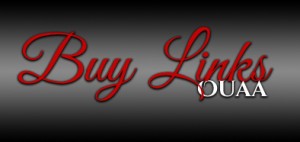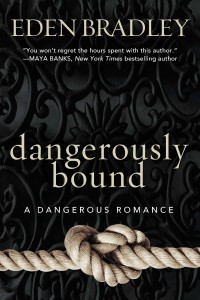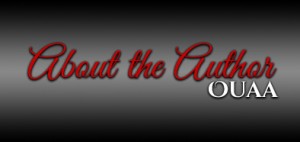 New York Times & USA Today Bestselling and award-winning author Eden Bradley
aka Eve Berlin writes dark, edgy erotic fiction. Her work has been called 'elegant, intelligent and sensual'. Her debut novel, THE DARK GARDEN, has been praised as 'a masterpiece', and was a Romantic Times Top Pick. Her novels and novellas have been translated into German, Romanian, French, Italian, Spanish, Portuguese, Czech, Polish and Japanese.
As someone who has been involved in BDSM practice for much of her adult life, she relates in particular to her kink stories, infusing them with her own truth about kink practice from her life experiences. Eden speaks regularly on BDSM psychology and practice, as well as sex positive culture for women.