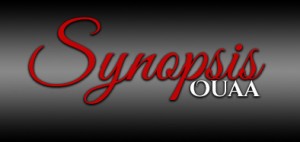 Being born into slavery, I never thought my owner, my very mother, would sell me. And she didn't.
Until Matteo.
I was tormented, struggling to come to terms with my new life then he narrowed it down to two things.
Pleasure. Pain.
The man confused me at every turn with his unexpected and unattainable desires.
If only he'd speak to me.
If only he'd tell me how to avoid upsetting him.
If only I could please him.
**Disclaimer: This is a DARK erotic Italian Mafia story. There are twisted behaviors in this book not everyone will be able to handle. Explicit, violent, and sexual scenes are involved. Not for the wary of heart.**


Review
I have to say that this was a very interesting read and DEFINITELY NOT for the squeezey reader.

Every time I think that I have read everything about slavery and the mafia...I get surprised with something new and Matteo was one of those times.

The story was gripping and heart stopping and let me me tell you that the sex was off the charts....HOT!!

I would love to try and please Matteo anytime!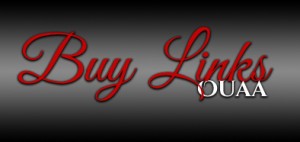 A shiver ran through me. I was chained up in his basement. I'd never been restrained in such a way before. Madam never resorted to such means since she knew I never would've run. I had no desire to live free of enslavement. It was all I knew and all I wanted. However, feeling the cool breeze in the room and the even colder restraints on my skin made me wonder if maybe I had thought wrong all along.
"I can see from the look on your face that you've never been locked up before, and I see that's where Madam went wrong with you. No, you didn't want to escape, but you don't know how to behave. No, you don't truly know the extent to which a punishment can go. Don't worry, that is going to change starting now. This will throw a wrench in my initial plans for you, but I refuse to let you go now. You are mine and will be forever, so get used to the idea." Matteo leaned against the wall in front of me, sliding his hands into his pockets as if we were carrying on a completely normal conversation. He appeared entirely at ease while I struggled with all the new emotions flooding me. After a moment of staring at me, he pushed off the wall and stood close enough I could feel his body heat.
He reached down to pull his erection from his dress slacks. Sliding his hand over it slowly, he dragged the tip over my mouth.
"Suck it. Get me off and I'll leave you alone for the remainder of the night. Fail to do so and I will start your punishment now," he said as he shoved the hot, hard, musky flesh into my mouth.
I wanted to cry out that I thought the lashings from the belt had been my punishment. Instead, I sucked him down my throat and bobbed my head along his length the way he'd shown me he liked it done. The longer I sucked, the more my lips became numb and the more I realized that I really had no idea what being a slave was like.
Finally, he groaned and his release filled my mouth and throat before he pulled back. As he tucked himself into his pants again he yanked my hair so I was forced to look him in the eye.
"Welcome to the Italian Mafia way of life, bella."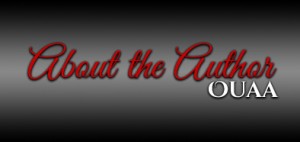 Mother by day. Writer by night. I spend a majority of my day with my children and reading while my nights are filled with the sound of the keyboard as I work on my next work.
I have written in nearly every LBGT category as well as the traditional erotic romance category.
I love to try new things and learn from every piece of work I write. I'll write just about anything once to learn from it. I've even ventured out of my normal erotica genre into Monster Erotica. Doubt you'll find me writing anything not erotic as you can barely get me to even read something out of that category, but then again, you never know what I might try next.
Never stop learning. Try everything at least once.