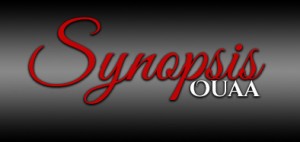 Leah Godfrey has almost everything she could ask for—
She's got an interior design business with an A-list clientele, a weekly spot on a national morning TV show, and a great daughter—but she doesn't have a date for her twentieth high school reunion. It wouldn't be a big deal, but her ex-husband was her high school sweetheart, and now he's married to the slut Leah caught him with in bed. She won't let the biggest failure of her life overshadow her success.
When her best friend suggests she hire a date, Leah thinks the idea is scandalous. But for one weekend, she wants to forget her mistakes and pretend she has everything her ex took away from her.
Jagger Holiday makes women's fantasies come true—
But working as a male escort leaves him feeling empty. He turns to photography to fill the void. When Jagger gets a call from a lonely single mom who needs the same thing he does, he wants more. He wants her.
Leah and Jagger have no problem convincing everyone at the reunion they're together. She should've known better than to think there'd be no strings attached.
After all, he's a professional.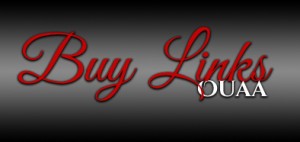 The doors closed behind us. Jagger backed me up against the wall, and there was nowhere I could look but his eyes. One knee was between my legs, and his hands burned the skin on my stomach underneath my sweater. "You look amazing," he whispered.
I hadn't planned anything special for tonight. New underwear, that was all. Maybe I should've paid more attention to Kari when she told me about the schedule. I'd worn a sweater, scarf, jeans, and knee-high boots. "So do you," I murmured back. Jagger was one step ahead of me in black dress pants and a deep blue button down shirt. It perfectly complemented his olive skin and dark hair. The more I thought of Jagger in terms of art, the more beautiful he became.
Jagger cupped my bra as his lips once again found mine. We could barely complete a sentence since he'd come to my room without our mouths crashing against each other. Going to this party was a terrible idea. After a drink or two I'd be begging him to take me on the bar. His fingers drew slow circles, dipping inside my bra, brushing back and forth against my nipples. They pebbled at his touch. I tangled my hands in his long hair, pulling him closer to me as I moaned against his mouth.
I hadn't even noticed we weren't moving until the alarm went off. We jumped away from each other. "What did you do?" I asked. "Didn't you just hit the lobby button?"
"I hit stop." Jagger had his hands up like he was about to get arrested.
"You can't do that here." I slammed my hand repeatedly against the lobby button to make the alarm stop screaming. The elevator started moving. "The fire department is probably already on their way. This is a small town. They'll be talking about this until the next reunion."
My stomach tied itself in knots complicated enough to flummox a boy scout as we walked through the lobby. The older woman at the front desk glared at us. "See?" I bumped against Jagger, who smiled and winked at the clerk. She turned bright red as she looked back to the computer. "We were seconds away from thanking the firemen for their commitment to service."
Every head in the bar turned as we walked in. I made a beeline for the bartender, pulling Jagger along with me. He ordered our drinks. "You didn't ask me what I wanted."
"Don't you want sangria?" He surprised me even more by pulling out his wallet. "You practically purred when you drank it in Washington. I'm not sure what you liked more, me or the sangria. But I know I liked the way it tasted on your lips."
"How did you even know they had it? Some places throw bar garnish and Sprite into cheap wine and try to pass it off as the nectar of the Gods." I leaned back against the bar, hooking my boot into the barstool, trying to play this cool. If Jagger had any idea he could knock me over with a feather right now he might stop trying so hard. I wanted to see what else he had in him. "They can't fool me with that crap."
"I checked before you got here." Jagger tapped his glass against mine before taking a long sip of whatever he got.
I knew all along they had it. I'd been here more times than I could count. "And if they didn't?"
"We'd find someplace that did." Those hazel eyes smoldered. So many emotions I couldn't read yet marched through them.
I put the glass down on the bar and turned back to him. It took everything I had to keep my hands to myself. "And if that wasn't what I was craving?"
Jagger leaned closer to me and I could feel every eye on the room on us. "I will make sure you're satisfied."
We took stools at the bar. It was still pretty early. A cover band I'd been going to see since my twenties was setting up in the corner, and only a handful of my classmates had shown up so far. I wondered if we'd see many locals. Getting a babysitter two nights in a row was such a bitch.
"So that's Eric. He went out to LA to act and he's had a bunch of bit parts in movies, and it looks like he's here with…" I squinted to see better, then squealed when he took the hand of someone I didn't expect. "Michael. Nice. I think he's still in the Marines. I knew he was stationed at Camp Pendleton, but I didn't realize they were a couple. It makes total sense, now that I think about it, they're always together in their Facebook stuff."
After finding the bottom of my drink, I had no problem openly pointing out the weekend's players to Jagger. A fresh drink appeared like magic, and I dove right into it. "And that's Marcy. She was my manager at Design Spot. We used to put wine in our coffee cups to deal with the monotony of that place. Oh, God. You must think I'm a total lush, right?"
"No." Jagger laughed. "Which one is Karina?"
I had to think about before answering him. "Who's Karina?"
"Your best friend?" Jagger slid the glass away from me. "The guys at the agency have nothing but good things to say about her."
"Oh! Kari." I took it back. "I never think of her like that. Unless I'm giving her a hard time. Her reputation would precede her." Good for her. "I don't know. She should be here. She's technically our host."
She'd been coy in the last couple weeks, much more concerned with my plans for the reunion than sharing hers. Probably because being here was just as much of a nightmare for her as it was for me, even if our reasons were completely different. She'd definitely bring a date to the battle ground.
The band started, tearing through their nineties set with slightly less fire than they had in the actual nineties, and Jagger started drumming the beat against the bar. "Let's dance," he suggested.
"Sounds fantastic." After the second sangria it easier to join the few other couples on the floor, and I waved to the people I'd pointed out from the bar. So far, we weren't behind enemy lines. None of those people had shown up yet. I twirled around Jagger, singing the lyrics of the song to him as he put his arms around my waist and pressed my back against his body. We swayed together to the beat, his hair falling into my face as he joined me on the harmonies. I turned into him when the song changed, our hips grinding to the raunchy beat of the song. If this was any indication of what I had to look forward to when we went back upstairs, I had no idea why we were still here.
Jagger's hands stayed on my hips, directing them, and I hooked my arms around his neck. His forehead rested on mine and I could only look at him. The rest of the room spun on a different axis. I hadn't had too much to drink, I was drunk off of Jagger.
"Can I have this dance?" Kari managed to wedge herself between the two of us and I grabbed her arms to steady myself from the shock. She swung around, offering a hand to Jagger. "I'm Karina Gomez. Leah's best friend. And I'm a United States prosecutor, so when I say I know where to hide the bodies…"
"Kari!" I jerked her away from Jagger before she said anything I regretted.
"I've heard all about you. Nothing but wonderful things of course." Jagger ran his fingers under my chin. Kari didn't release her death grip on my arms. "I'll meet you over at the bar."
My new dance partner spun me around. "First of all, he's insanely gorgeous. I don't get intimidated by many men, but it's hard to breathe looking at him."
"Where have you been?" I asked. I wanted to change the subject before it turned into a lecture.
"Here, for like a half an hour." Kari rolled her eyes. "You were too busy eye-fucking your escort to notice anyone."
My head whipped around the room. "Oh God, who else is here?"
"Pretty much everyone, and you are the topic of conversation."
"Why?" Another quick scan of the room, but I didn't spot Rich or Shelley.
"Because the two of you look like you're going to crawl inside of each other. We're all choking off the pheromones. Would you please go upstairs and fuck his brains out before some of the single ladies in the crowd abduct him?"
Nobody had to tell me twice. "Yes, ma'am." I headed off the dance floor, but Kari still had my hand.
"Don't ever call me ma'am." Kari yanked me back into her. "Leah, please be careful tonight."
"I will, ma'am." I laughed when Kari looked like she might puke. "I brought protection."
She squeezed my hand. "That's not what I'm talking about, and you know it."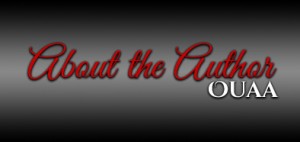 Kristen Strassel writes books about rock stars and vampires. After all, they tell you to write what you know. She is a passionate music fan who also loves football games and diner food. Kristen works as a makeup artist on film and TV shows when she's not writing, and loves being behind the scenes. A former resident of Las Vegas, Kristen now lives in the Boston area.