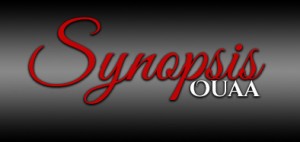 A steamy collection of scandalous novellas exploring women's secret, naughty desires and the amazing men who bring those fantasies to life. The short stories Captive Fantasy and For Her Eyes Only can only be found in this anthology.
Captive Fantasy
Mary has always had a fantasy about a dangerous escaped prisoner kidnapping her and forcing her to sate his brutal, pent up desires. When she receives an invitation from the IWSS to live that fantasy out in one of their research facilities she jumps at the chance. Now she just has to convince her gentle giant of a husband to take control and make her his willing love slave.
Sensation Play
Retired German cage fighter, Jonas Becker, has a chance meeting with his dream woman at a charity ball. Unfortunately she leaves before he can get her contact information. When he sees her again at a coffee shop he overhears her talk about the perfect, kinky, opportunity for Jonas to win her over.
Erica signs up with the Collette's List dating service, a dating site that specializes in pairing up sexually adventurous couples. Her request is simple. She wants a dangerous, rough, intimidating man to fake break into her hotel room and force her to submit to his wicked demands while giving her multiple orgasms. Using every ounce of his skill as an experienced Dom, Jonas hopes to win Erica over before the night ends. He can only hope that the pleasure he can bring her would make the beautiful woman look past his scarred and battered exterior to the man within who can give her sensations like no other.
Peppermint Passion
Shyla has dreamt about, lusted after, and fallen in love with her to hot as hell bosses over the past year that she's for them. With only a few months left before she graduates and earns her teaching degree, Shyla decides to make her move at the company Christmas Party.
Trent and Jack have been fighting a losing battle to keep their hands off of their beautiful and innocent waitress, Shyla, until she graduates. When she surprises them by arriving at their Christmas party dressed like a wet fetish dream, and they learn she plans on being part of the submissive auction, the men quickly decide that the time to show Shyla who she belongs to, and who truly loves, her has arrived.
For Her Eyes Only
Amanda accepts an invitation from the prestigious Institute for Women's Sexual Satisfaction. Volunteering for their study means she must divulge her deepest, naughtiest fantasies and then act on them. But one wicked fantasy involves watching her boyfriend do something so intimate, so forbidden that she's afraid he'll refuse and may even break off their relationship.
Jared can't believe his gorgeous girlfriend wants to see another woman don a strap-on and take his anal virginity. But he wants to make her wildest fantasies come true -- and maybe finally indulge some secret fantasies of his own.
Bound for Her Pleasure
Football star Tycen Preston has everything he could ever want, everything except the healing release of subspace that he desperately craves. After four years of searching for the right Domme, he finally has the opportunity to indulge in all the dark, forbidden desires that would ruin his carefully crafted image if they anyone every found out.
Lara Perez is tired of the weak submissive men that offer her no challenge. She yearns for a strong Alpha male to tame and call her own. A blind date seems to be the perfect arrangement for fulfilling both of their decadent cravings. Unfortunately a scheming paparazzi photographer is hot on their trail, and will do anything he can to get a scandalous picture of Tycen that would destroy his career.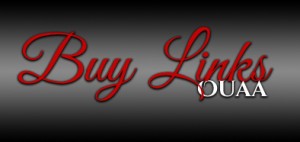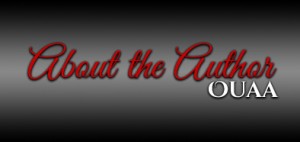 With over forty published books, Ann is Queen of the Castle to her husband and three sons in the mountains of West Virginia. In her past lives she's been an Import Broker, a Communications Specialist, a US Navy Civilian Contractor, a Bartender/Waitress, and an actor at the Michigan Renaissance Festival. She also spent a summer touring with the Grateful Dead-though she will deny to her children that it ever happened.
From a young Ann has had a love affair with books would read everything she could get her hands on. As Ann grew older, and her hormones kicked in, she discovered bodice ripping Fabio-esque romance novels. They were great at first, but she soon grew tired of the endless stories with a big wonderful emotional buildup to really short and crappy sex. Never a big fan of purple prose, throbbing spears of fleshy pleasure and wet honey pots make her giggle, she sought out books that gave the sex scenes in the story just as much detail and plot as everything else-without using cringe worthy euphemisms. This led her to the wonderful world of Erotic Romance, and she's never looked back.
Now Ann spends her days trying to tune out cartoons playing in the background to get into her 'sexy space' and has accepted that her Muse has a severe case of ADD.