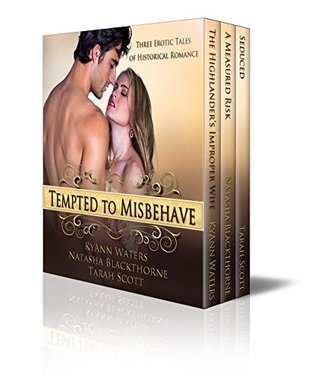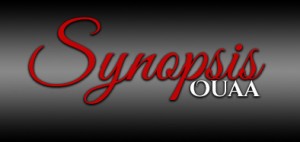 THE HIGHLANDER'S IMPROPER WIFE by KyAnn Waters and Tarah Scott
A proper young lady should never attend a Masque...Aphrodite is no lady.
Betrothal to the callous Lord Blackhall painted a future devoid of love. Upon his death, Lady Caroline Wilmont is promised to the younger brother. Caroline refuses to allow her first taste of desire to be at the hands of a man who would rather have any woman but her. This, her last night of freedom, is to be a memory of lust that she can take with her throughout her loveless marriage. As Aphrodite, Caroline attends a masque determined to find a man to initiate her into the intimacies of erotic love.
Taran Robertson, Viscount of Blackhall, makes no secret that he despises his obligation to marry the Sassenach heiress chosen for him by his father. As a last foray before his wedding, he attends a masque. However, the spirited vixen he meets and seduces has secrets...secrets that just may reveal he's to have an improper wife.
A MEASURED RISK by Natasha Blackthorne

He is her most dangerous temptation and now he is demanding her submission. Dare she take the risk?
Book one in the Regency Risks Series
Emotionally scarred in the horrific accident that took her husband's life, Lady Cranfield is imprisoned by her lingering terror of horses and carriages. She longed to be closer to the fascinating Earl of Ruel. She sensed intuitively that he could teach her how to overcome the terrors that held her in bondage.
And now she's willing to risk almost anything-her reputation, even her virtue-to find out. But what he proposes startles her.
When the shy, studious and socially awkward young widow approached him, Ruel instantly sensed she would be the sweetest, most submissive experience of a lifetime-if only he can gain her total and complete trust. He makes her a non-negotiable offer. His help in return for her submission and obedience.
But Lady Cranfield grew up neglected by her ducal parents, raised by servants and then later ignored by her handsome, charming husband. She's learnt to protect her heart at all costs and she trusts no one but herself.
How can the jaded Earl of Ruel break through her self-protective defences and show her how to love when he has spent his lifetime avoiding that tender trap?
Erotica Romance ~ Light BDSM ~ Rubenesque / BBW ~ Regency Historical ~ Character Driven Story ~ Drama ~ Shy Heroine ~ Novel Length 86,000 Words
SEDUCED by Tarah Scott
It's a Mississippi Deputy Sheriff's duty to bring a serial killer to justice…even when he's a three hundred year old Scottish lord. It's an SAS agent's duty to save her.
With each passing day, Lord Colin Morrison grows more furious...and more desperate. In three hundred years, not one of the women who shared his bed broke the spell that imprisoned him in Castle Morrison. Margot Saulnier is different. She can save him. All she has to do is give in to her desire for him. Then die.
Deputy Sheriff Margot Saulnier knows her best friend murdered her husband—Margot's cousin—but she can't prove it. Now, four years later, out of the blue, Cat calls Margot from Scotland and invites her to visit. Margot turns in her badge and leaves Mississippi. This time, she'll do whatever it takes to prove Cat murdered Donny. Margot didn't plan on falling in love with an SAS Agent—or a three-hundred-year-old Scottish lord. Now she must choose.
SAS Agent Charles McNeil is going to keep Margot Saulnier out of trouble—whether she likes it or not. He understands her need for justice, but with no proof and no authority, she's headed for serious trouble. So is he. Charles didn't plan on falling in love with Margot. Neither did he plan on saving her from a serial killer.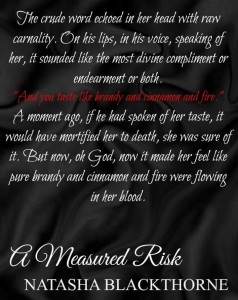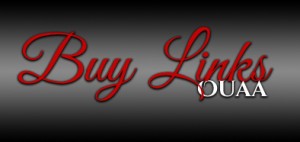 **Available on Kindle Unlimited **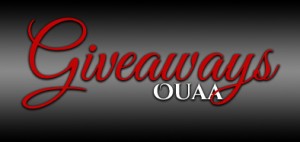 KyAnn Waters
KyAnn Waters is a multi-published, award winning author of erotic romance. She lives in Utah with her husband, two children, and two dogs. She spends her days writing and her evenings with her family. She enjoys sporting events on the television, thrillers on the big screen, and hot scenes between the pages of her books.
Natasha Blackthorne writes hot & sensual Erotic Historical Romance where deeply flawed characters find love & trust. Her stories are most frequently about the intimate journey of the characters as they learn to open their hearts to love.
Natasha's heroines are not perfect ladies. They are wildflowers and wallflowers who flirt with the forbidden. Whether they are bold or shy, these heroines' strong desires and deep emotions drive the plot and drive their heroes to the point of no return. Natasha's heroes are strong and dominant and live their lives with strength and purpose. They support their women in everything.
Natasha holds a B.A. in History, loves reading, cats and music. Readers are welcomed to Friend her on Facebook where she is most socially active online.
Tarah Scott
Award winning author Tarah Scott cut her teeth on authors such as Georgette Heyer, Zane Grey, and Amanda Quick. Her favorite book is a Tale of Two Cities, with Gone With the Wind as a close second. She writes modern classical romance, and paranormal and romantic suspense. Tarah grew up in Texas and currently resides in Westchester County, New York with her daughter.
KyAnn Waters