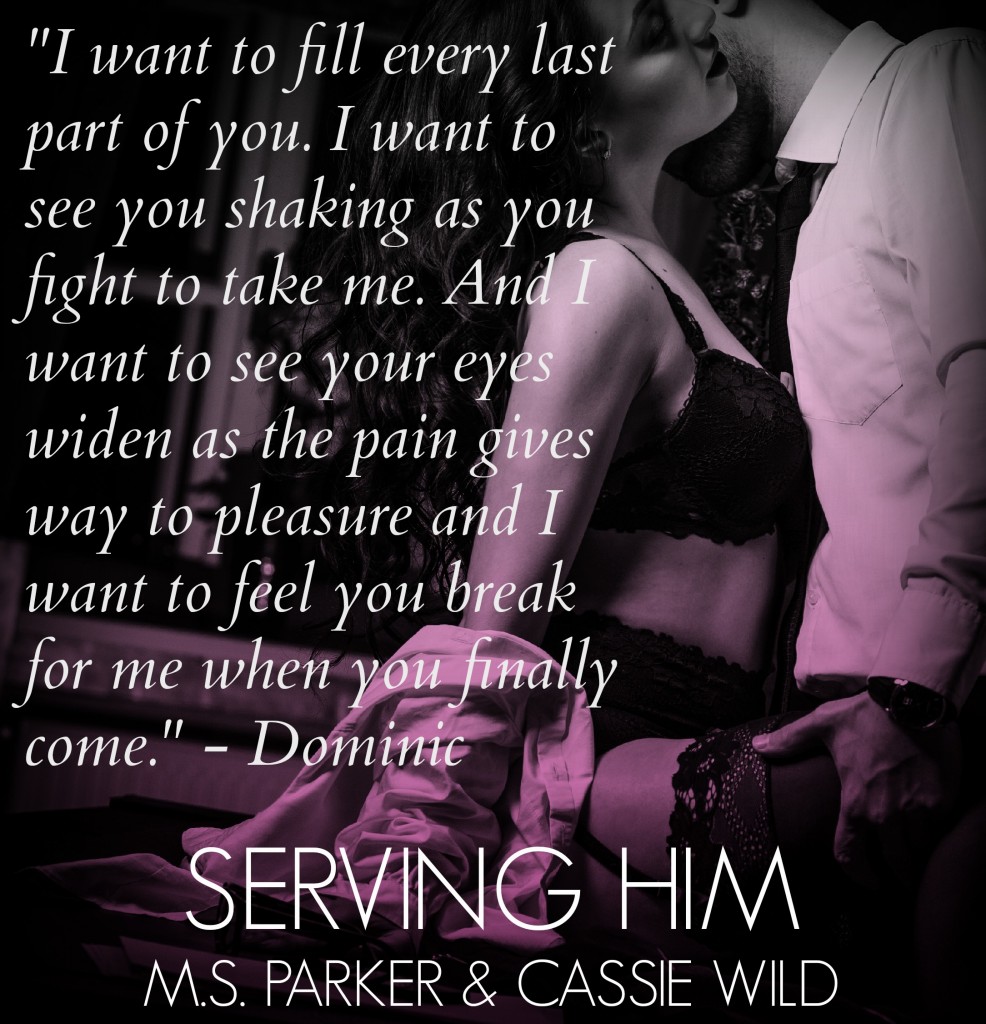 Living in Southern California, she enjoys sitting by the pool with her laptop writing on her next spicy romance.
Growing up all she wanted to be was a dancer, actor or author. So far only the latter has come true but M. S. Parker hasn't retired her dancing shoes just yet. She is still waiting for the call for her to appear on Dancing With The Stars.
When M. S. isn't writing, she can usually be found reading- oops, scratch that! She is always writing.
When M.S. Parker approached her about co-authoring Serving HIM series, it didn't take Cassie many second to say a big yes!!
Serving HIM is only the beginning to the collaboration between M.S. Parker and Cassie Wild. Another series is already in the planning stages.