Review by Jenna
Book provided to our blog by the Author in exchange for an honest review.
First, I have to mention that this in the 2nd book in this series and in my opinion should be read in order.
Also, I HAVE to mention that the author basically dared readers who received Arcs to find mistakes in his published copy of this book. "If they are still there in the final manuscript, I'll send you a buck or your favorite candy bar for each one you find." Let me just say, I noted all the mistakes I could find (which to be honest were very few). Mr Gunhus, I will be purchasing this book when it comes out because my husband is a student and we really need the $ and because I REALLY like chocolate. :)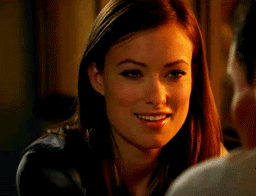 Alright... down to business...
So, 10 years has passed since Sarah Tremont was targeted by evil force Nate Huckley. 10 years where her parents believe that she doesn't remember a thing of what happened to her in that cave. 10 years of her power growing stronger and harder the manage. 10 years of Sarah's father Jack believing everything is fine until his friend Joseph Lonetree shows up and let's him know how very wrong he is... Infact they are in more danger than before thanks to the wicked, evil "Mama D" and her followers.
Night Terror was an absolutely AWESOME book and the perfect end to book 1. Although, I think the author left room to possibly add another book? At least, that is how I read it. DO IT JEFF GUNHUS!! I would LOVE to read a 3rd book about these people!! That reminds me, the character development of all the people in this book was amazing. I honestly can't think of anything that I would have changed or prefered. Mama D was exceptional. Although I hated her, I loved her character and the same goes for Joseph, although I LOVED his character.
Highly recommend anyone who enjoys horror, gore, mystery, and supernatural to give this one a try, it honestly had a bit of everything, even a touch of romance.
5 stars
to you Jeff and thank you so much for the privilege of reading both books in this series, I enjoyed them immensely!
Purchase Links